You know that feeling, why didn't I think of that ?  Well with Cornerstone this is a perfect case in hand. The concept of it is simple yet brilliant. Basically, entrepreneur Oliver Bridge launched Cornerstone in June this year, having raised £175,000 from a group of angel investors and teamed up with leading packaging designers, dermatologists and web developers to bring the idea to life. Cornerstone was born out of Oliver's personal frustrations with the discomfort and expensive nature of wet shaving – he felt that combining quality products with modern technology would be a powerful way to disrupt the men's shaving market.
The range offers a flexible, regular delivery of its razors and shaving products right to your home. It's a simple, more convenient way for men to shave. The journey begins at cornerstone.co.uk where customers are asked two questions:
(i) How often do you shave?
(ii) Which products from the Cornerstone range would you like in your box?
Cornerstone uses these answers to suggest a regular delivery schedule tailored to the customer's personal shaving routine. Before each scheduled delivery, the customer receives an email to alert them of their upcoming delivery, giving them the chance to change their product selection or the delivery schedule of their Cornerstone box, as well as allowing them to cancel or pause their plan at any time if they're not ready for their next set of products. This way, customers avoid build-ups of the products that they use less often, and are never committed – they can cancel or change their plan whenever they need to – giving control and flexibility.
The range consists of Pre-Shave Face Scrub – blended with volcanic sand and cedarwood to help release ingrowing hairs, reduce shaving spots, unblock pores and lift dead skin cells. Shave Gel – blended with ginger and eucalyptus, protecting and rehydrating skin to help reduce shaving irritation. Razor Blades + Aluminium Razor Handle – sharp, durable razors mounted on a lightweight alloy aluminium razor handle. Each razor has five blades, an aloe vera moisturising strip and a flexbile head for precision and control. Post-Shave Balm – blended with mint and honey to cool, refresh and moisturise skin after shaving. The Cornerstone range was developed in partnership with expert dermatologists and manufactured in the UK. The razor handle was designed in London and produced in the UK, and the razor blades are manufactured in Germany.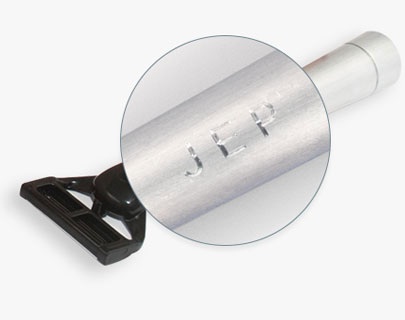 One of the great attentions to detail I love about this range is if you refer a friend to Cornerstone they'll send you a razor handle personalised with your initials as a thank you !!!
Talking of which Cornerstone have are offering an engraved shave set to one of our amazing readers and each entrant a runner-up prize of a £10 Cornerstone gift coupon (once the winner has been announced!). Is this something you'd be up for? I bloody well think so !!!! All you have to do is sign up to our Instagram account @ClothesMakeMan between now and midnight (GMT) on Sunday 27th July. Its that simple !