You The wild beauty of Scotland, the striking palette and textures of the landscape, and its rich heritage of field sports and country pursuits, you couldn't help but be inspired. One such brand that takes full advantage of its surroundings is Walker Slater. The Scottish tweed, knitwear, and tailoring specialists were founded by Paul Walker in the beautiful Scottish Highlands village of Laggan in 1989, but it takes great inspiration from Walker's own family heritage.
Not least his Great-Grandfather's landscape paintings and Salmon fishing flies which fuelled Walker's imagination from an early age, and as a student motivated him to relocate from England to Scotland seeking the majestic, untamed expanses of the Highlands.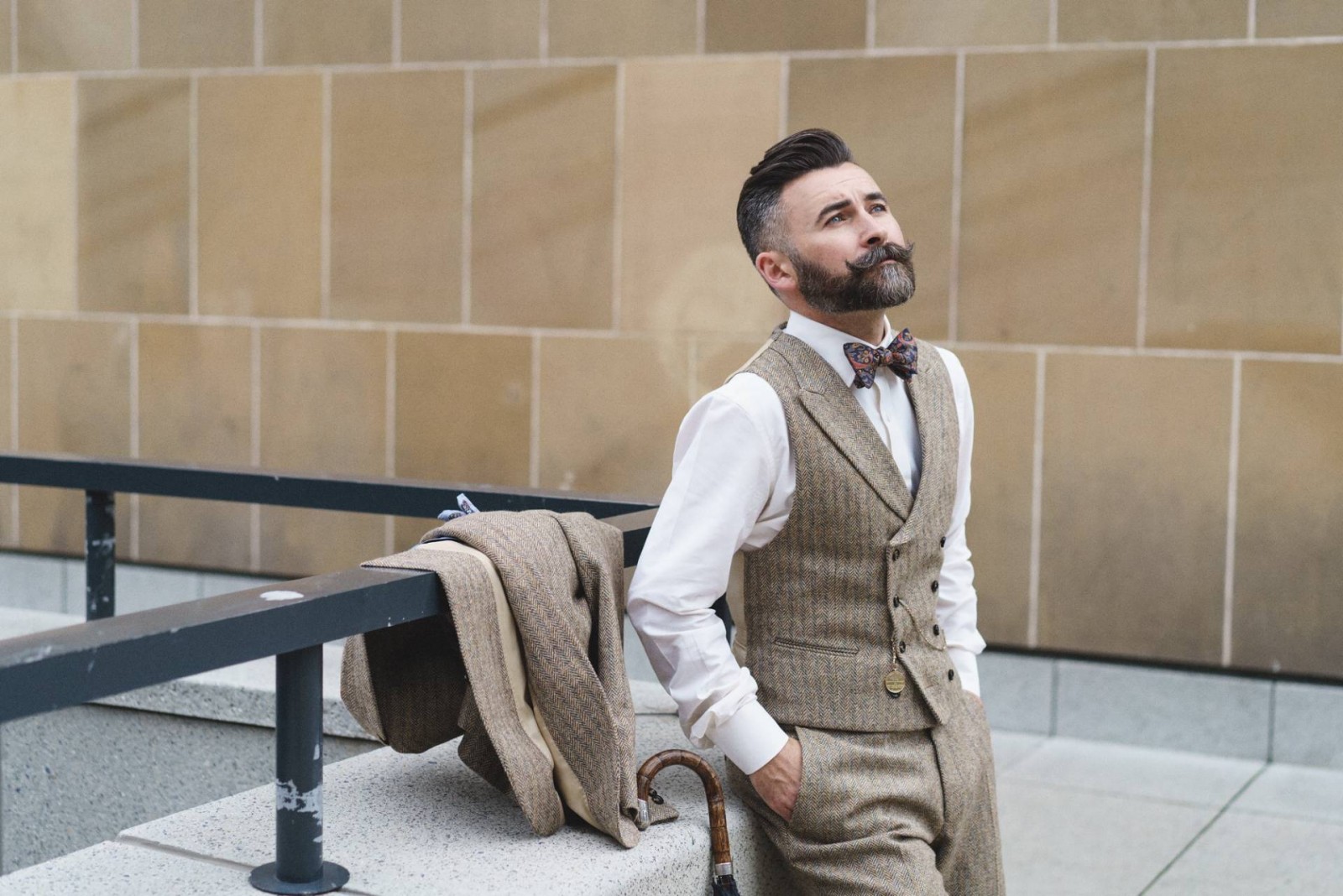 Tried of being unable to find a modern clothing brand that inspired and fired his imagination in the same way, Walker decided to create his own, Walker Slater, combining evocative historical inspirations, timeless quality and craftsmanship, the rich heritage of Harris Tweed, but with contemporary styling, technology and wearability. He created a range of Clothes that convey a  creative spirit, clothes that reference the past but never look like they've been pulled out from a dressing up box.
Walker Slater opened their first shop in Edinburgh in 1992. They now have two shops in the Scottish capital, two in London, and will soon be opening in Glasgow.
The brand offers an enormous and unrivalled selection of tweeds, creating fabrics and styles that are constantly improved upon to maintain their relevance today, whilst striving to retain the heritage and integrity of the weaving and tailoring. Over the years the brand has developed close relationships with weavers and fabric designers which often results in Walker Slater having exclusive custom made fabrics. For example, in 2015 Walker Slater collaborated with the Scottish Football Association to create a special collection from the SFA Harris Tweed for the national team players and supporters.