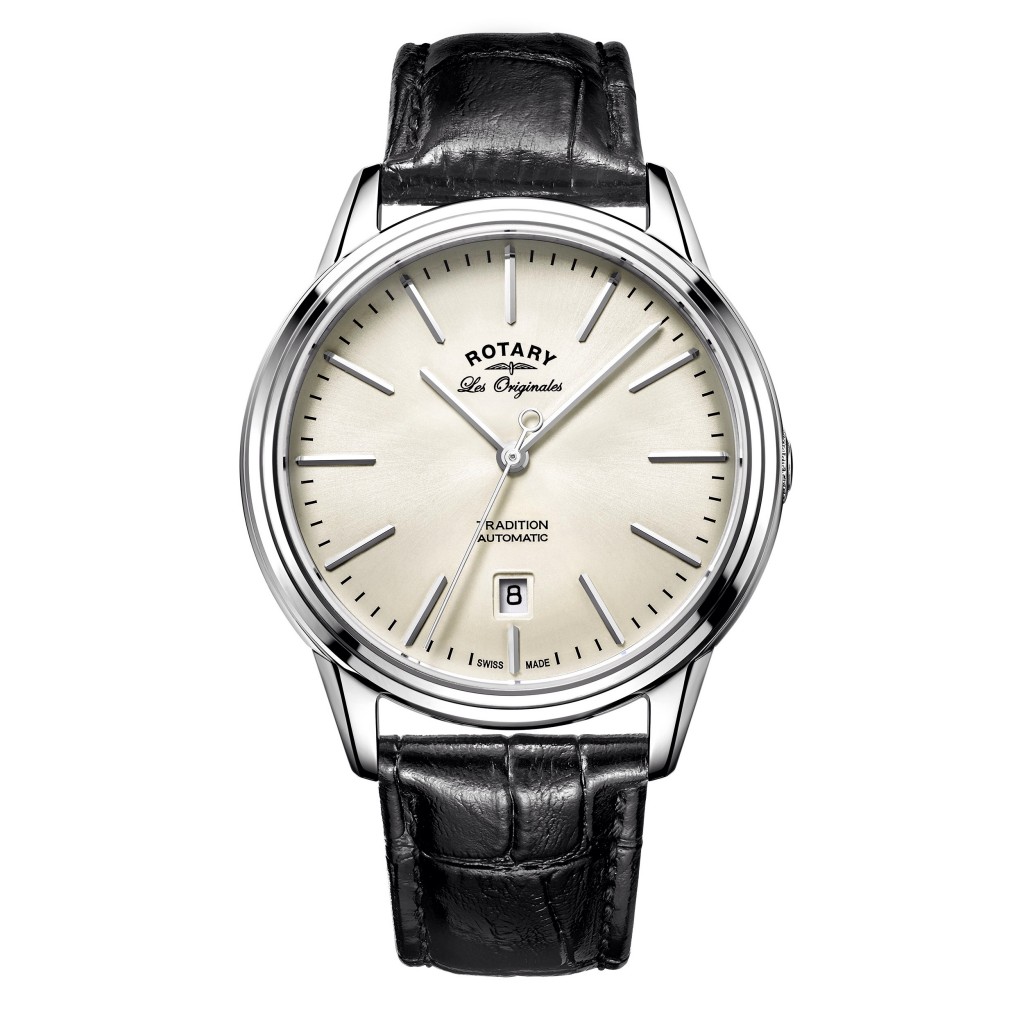 For 121 years, Rotary has preserved its Swiss heritage. Rotary builds on this heritage by investing in new product development and leading information technology to ensure it meets every need of the modern time and style conscious consumer.
Established in La Chaux-de-Fonds, Switzerland in 1895 by Moise Dreyfuss, Rotary is proud of its reputation as a trusted brand known for high quality, design-led, Swiss timepieces at an affordable price.
Rotary Les Originales has just announced the latest edition to their family,  the launch of the new signature collection the 'Tradition'. Each exceptional design is powered by a Swiss automatic Selita movement and has a sleek hidden crown, creating a totally symmetrical curvature between the double domed sapphire glass and 40.5mm case. This unusual feature matched with an open case back is key to Tradition's aesthetic and is instantly recognisable.
We caught up with, Senior Product Designer, Matthew O'Neill, who told us a little more of how the Tradition went from a sketch to reality;
"This is most definitely a hero launch. Tradition defines Rotary's DNA – classic Swiss made dress watches of the highest quality at affordable prices. Secondly, the execution of the design allows for an understated elegance that is both refined and classic. This strong combination of attributes makes for a promising launch- we are all very excited about this collection!
It's a reflection of where the product originated and how it sits within our current collection. It was an obvious choice."
It's already looks set to reach iconic status within the Rotary Les Originales collection as not only is it representative of Rotary's new generation, but it also stays true to Rotary's foundations and heraldic approach.