All too often at this time of year we forget about ourselves and what we might like for Christmas, remember there is nothing wrong with this notion, as we do tend to get wrapped up in getting presents for everyone ekse and ensuring they have a great time. Well, the whole point of today's post is to offer you food for thought and whet your appetite offering you some gift ideas that should, hopefully, leave you having a VERY Merry Christmas.
Ohh and don't forget to check out today's short Christmas film at the bottom of the post.
Let's start procedures off with a treat to REALLY spoil ourselves with the new TAG Heuer Connected Watch. Designed by Luxury Swiss watchmaker TAG Heuer, engineered with Intel technology and benefiting from everything the Android Wear universe has to offer, what more needs to be said?
Wrap up this Yuletide in this very seasonal Cashmere crew neck knit by Howick at House of Fraser. Spoil yourself or at least get someone to spoil you with this lil gift.
Having only launched last week the great Idris Elba Collection for Superdry is flying out so get a move on to check it out. One key piece we had our eye on was this Bomber jacket.
Look,  let's be honest with one another, come the New Year we're all going to be stretching for our trainers after partaking in a little too much good will and we might as well ensure they'll be in good working order, like these beauties from New Balance
If weather reports are to be believed, yeah right, we are in for a cold, cold Christmas so wrap up in this hat and scarf set from Belstaff.
Remember this Festive Season it's Your Christmas Your Rules so show off your Rebel side with these great Skull & Crossbones Cufflinks by New & Lingwood.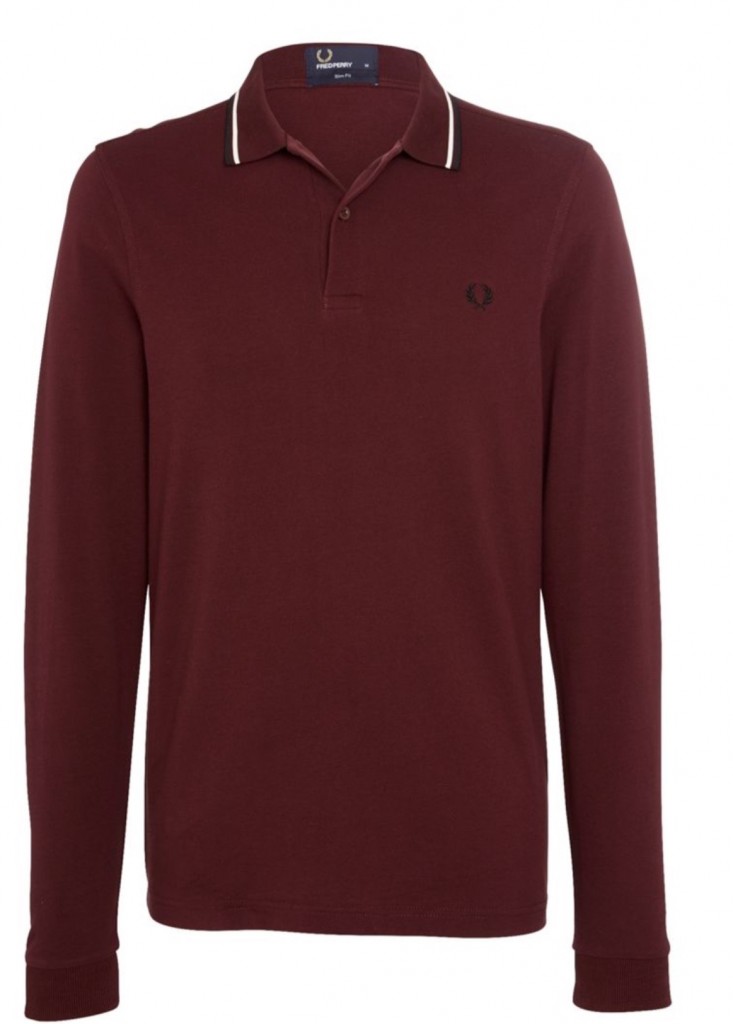 Go with a classic, keep the short sleeves for Summer and adopt a long sleeved polo shirt for the colder months. This one from the Godfather of Polos Fred Perry.
Christmas is a time for travel, in fact it's where it all began on a road trip to Bethlehem, so whether your escaping it all, or traveling to the outlaws, make sure you arrive in style with chic holdall by Jigsaw Menswear.
Look whether we like it or not someone is bound to buys us nightwear in some way, shape or form so get in there first and drop enough hints so your not lumbered with something that will be in the unwanted pile come Boxing Day. This great dressing gown is, of course, by Paul Smith
Tell me, what man wouldn't want to find this exclusive to House of Fraser Barbour Tartan Blundell Coat waiting for him under the Christmas tree.