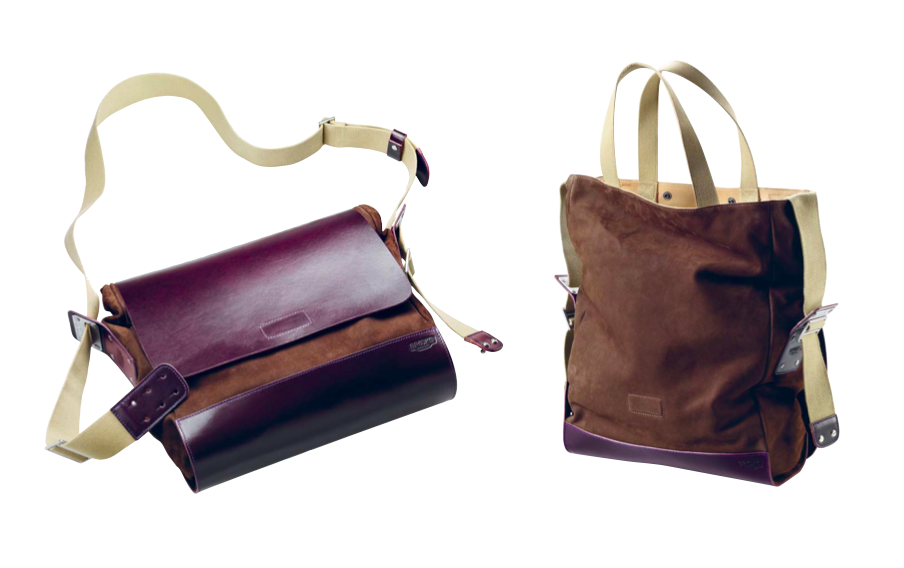 Whether you're a cycling enthusiast, maybe it was your Father, Grandfather or even any female member of your family, hey we're not sexist here at Clothes-Make-the-Man, the likelihood is they will have heard of Brooks or possess one of their many, built to last, cycling products.
Brooks England Ltd. is one of the few survivors of the once-glorious British bicycle industry. In 2002 the company was acquired by Selle Royal S.p.A., an international cycling group headquartered in Italy, and has since been under new management whilst maintaining its production facilities in England.
Rather than follow the route of other former British manufacturers, Brooks instead has flourished, doubling its workforce to 40 employees and raising its annual turnover from £1,000,000 to over £7,000,000 in just under ten years.
The Brand started life in 1865, when John Boultbee Brooks left his hometown of Hinckley in Leicestershire with just £20 in his pocket. He headed for Birmingham, where in 1866 he established a business in horse harnesses and general leather goods in Great Charles Street under the name JB Brooks & Co Ltd.
In 1878, the unfortunate death of Mr Brooks' horse led to a stroke of inspiration. Unable to afford another horse, he borrowed a bicycle in order to get to work. He loved the new invention, but found the seat quite uncomfortable and vowed to do something about it. And so it was that on 28 October 1882, Mr Brooks filed his first leather saddle patent.
His invention was soon a roaring success, and by the late 1890s Brooks was already producing a full range of saddles and bags for bicycles and motorcycles. Over the following decades, Mr Brooks filed hundreds of patents for saddles, bags, and many other products, including clothing and accessories. By the first half of the 1900's, Brooks was offering an astonishingly broad range of saddles and other products such as tool bags, panniers and cycle luggage, car trunks, picnic baskets, motorcycle leggings, hat cases, cycling shoes, galoshes and ponchos, even bicycle mounted cigar trays and holsters for swords and rifles.
By the 1950's, Brooks was the largest saddle manufacturer in the world. At this time the Brooks Family decided to step out of the business. By then, the luggage division had grown so large that a new company, Antler Ltd., was created, and another division, making office furniture was sold under the name of Evertaut Ltd. These businesses survive independently to this day, while the business supplying the cycling industry continued under the family name.
J.B. Brooks & Co. Ltd. continued making leather bicycle saddles and other cycling related products, but the product range gradually shrank, and by the late 1900's Brooks' manufacture of cycle bags and accessories was a distant memory.
Today, Brooks England Ltd. once again draws upon its rich heritage to create a diverse offering for cyclists. Reviving the original 'Saddles, Bags, Etc' slogan, Brooks has re-introduced a range of cycle bags and other accessories inspired by the company's patent archive. The new products include both reissues of original models and new designs jointly inspired by the early patents of the company's predecessors and the needs of today's cyclist.