I feel I need to start this post with a gentle health warning, whom ever the lady is who you are buying for this Christmas, whether that by Girlfriend, Mum, Sister, Auntie or Grandmother, please remember two things, spoil them and get it right fellas. A bottle of Tweed, a bunch of flowers from the Garage or Imperial Leather Talc just won't cut it and let me assure you, you will be paying for it much more than fiscally right the way up to next Christmas if you do get it wrong. So for your sake please pay very close attention to the following gift suggestions and no there is no need to thank us come Christmas Morn, when you have followed our excellent advice and you are reaping the benefits.
There is no more iconic fragrance then Chanel No 5, the Fragrance of timeless femininity. An added bonus is the exceptional presentation of Chanel products, if you want to get any girl excited presented her with a Chanel Gift bag. No matter what the contents, whether it be a simple lipstick, bottle of Chanel No 5 or a something a little more pricey, it always achieves the desired effect, excitement.
Like the previous gift idea, TOM FORD, as a brand, has the packaging down to an art form, literally. This 2 piece Lip Colour and Nail Lacquer Gift Box comes in a personalised selection of two Tom Ford lip colours and two nail lacquers presented in this elegant, black and gold box. What a gift !
Currently filling every square inch of Chez McGrath with the scent of Christmas at the moment, I can't sing the praises of this candle enough. Not feeling in the Festive spirit, this will completely cure that ailment immediately. The Acqua di Parma new Silver Gems Candle will create a warm elegance on the table, in the air and around the tree in a harmonious palette inspired by the traditions of this feast.
There's no fillers here, every single gift idea is a killer and this is no exception. Elizabeth Arden has called on the service of the design duo of Justin Thornton and Thea Bregazzi, of the highly sort after designer brand Preen, to create an exclusive gift. Using the RED Winter 14 collection print hot off the catwalks, they created this clutch bag to make sure Christmas is the most stylish yet!  So yeah, you can see the brownie points stacking up already.
If in doubt a Gift set is always a safe and popular opinion, also often offering great value for money. This is a wonderful example in the Marc Jacobs Daisy Gift Set, offering a 100ml Eau de Toilette, 150ml Body Lotion and a 4ml fragrance miniature. One thing though, do always check she likes the fragrance before you buy it, lets just say from experience this can come back and haunted you, just ask Mrs Mc.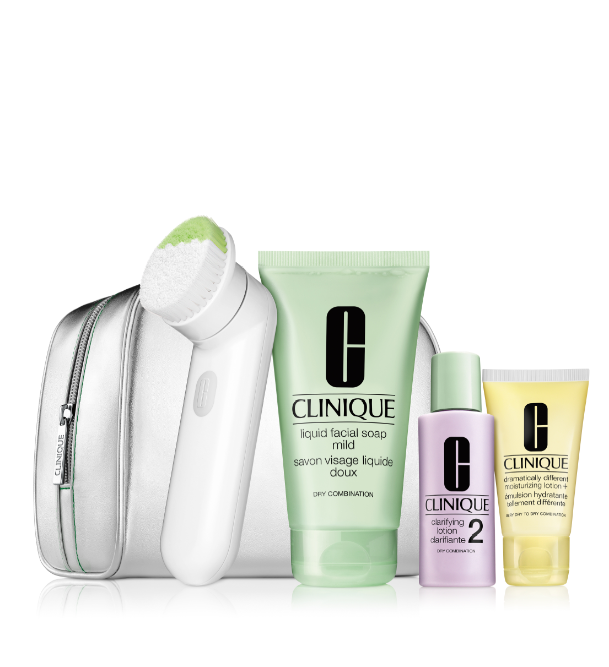 Lastly, but by no means least we have this wonderful Cleansing Gift Set by Clinique. Yes ! I know we don't, on the whole, as a gender Cleanse, but Ladies do and you, my friend, will score serious points for such a thoughtful and insightful gift, I promise it'll work.