That tired old Tuxedo that gets dragged out of mothballs at this time, every year and you utter those same words every time, "I think I just might get another year out of this". NO ! Step away from the wardrobe and drop that outdated look into the recycling. You're a man of stature and style and worth so much more than that.
Tuxedos are no longer, just a suit that sits at the back of your wardrobe and gets an outing once, maybe twice a year if its lucky. The Dinner suit is a genuinely versatile piece of equipment that can be utilised in a number of ways for the modern man. Of course it can be worn in a traditional fashion with a dress shirt and a bow or straight tie. But, it's so much more than this, wear the dinner jacket with a pair of black denim jeans to really contemporise this outfit. Invest in a different coloured tux like navy or grey or maybe a velvet dinner jacket to really give a festive lux feel to your style.
Lets give you some food for thought and a little inspiration for those formal outings over the Yuletide period, that will ensure your far more Lord of the Manor than inherited your Granddad's Clothes.
Ditch the Classic Black and go for something a touch more Statement, we're not talking Elton John here, just a gentle nudge so you don't get lost in that sea of Classic Black Tuxedos. The ladies won't forget seeing you in this Ted Baker Dinner Suit.
Smart, refined, assured and elegant everything this Tuxedo will make you feel. It's a three piece and from a leading light in the new generation of Great British Tailoring Thom Sweeney.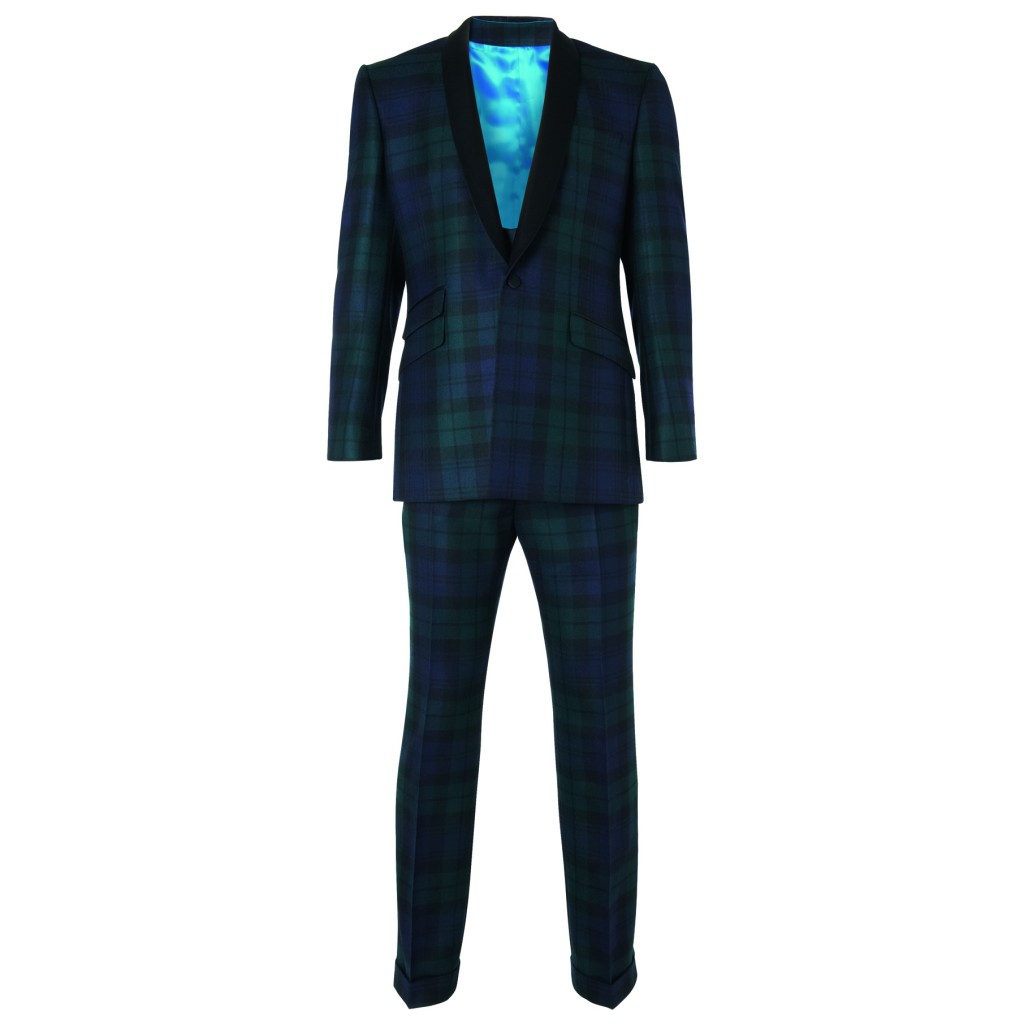 This offers real WOW Factor and the perfect look for seeing in 2015 and saying goodbye to 2014, this plaid number is from none other then, get ready for it, drum roll please…… Marks & Spencer !
This is a great example of Black doesn't have to be boring and classic with a twist, makes all the difference. This beautiful suit comes from the heart of the Tailoring world, London Savile Row from none other than Kilgour.
This coat is amazing particularly if you're going for the full on formal look from McQ Alexander McQueen.
If suave and sophisticated is the look you're going for, look no further this great Velvet Dinner Jacket from John Lewis.
 Make a sartorial statement at your next event in this plush velvet Blazer from Richard James