Well, unless you are literally living on the other side of the world, you will have noticed a distinct change, for the worse, in the weather and the news is telling us, that all folks for Summer, for another 6-8 months, what a thought. Now, Part and parcel of being human is adapting to change and having the right tools can smooth the process. As the daytime diminishes and the weather becomes increasingly grim, the Holiday(never understand this term, what is holiday about freezing cold, awful weather ? A beach is Holiday) 2014 Nike SneakerBoot Collection provides the tools to combat the changing conditions. The collection introduces new styles and transforms iconic masterpieces of running, basketball and training design into weatherised powerhouses ! This season the Nike SneakerBoots collection emphasizes three benefits – warmth, visibility, and dryness – for unprecedented defense in unpredictable elements. We are talking, Marty McFly has nothing on these bad boys !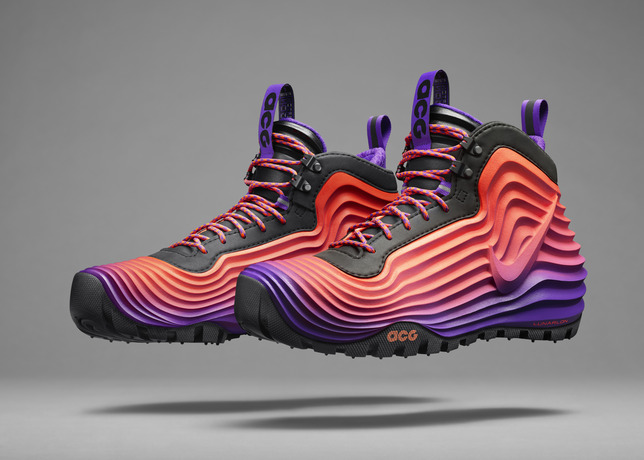 Basketball and running favorites from the 1970s, 1980s, and 1990s are bolstered and re-imagined, with features ranging from rugged interpretations of original outsoles to internal linings that make them as comfortable as their classic counterparts. For this season, time-honored styles and a few new introductions leave the fields, tracks and gyms for which they were originally designed and join the battle against wintry weather.
One such interpretation is the iconic Nike Air Max of 1990, built around the idea that "more is more," ups the ante. This arbiter of air is re-mastered into a highly visible, high-traction, cold weather weapon of choice.
Another is, the Nike Air Trainer SC was designed to endure punishment put forth by the strongest, most powerful athletes of its time. Inspired by the original version's multi- sport functionality, the Air Trainer SC SneakerBoot's water-repellant leather upper, sticky rubber outsole and reflective Swoosh logo make winter terrain look like another day in paradise.