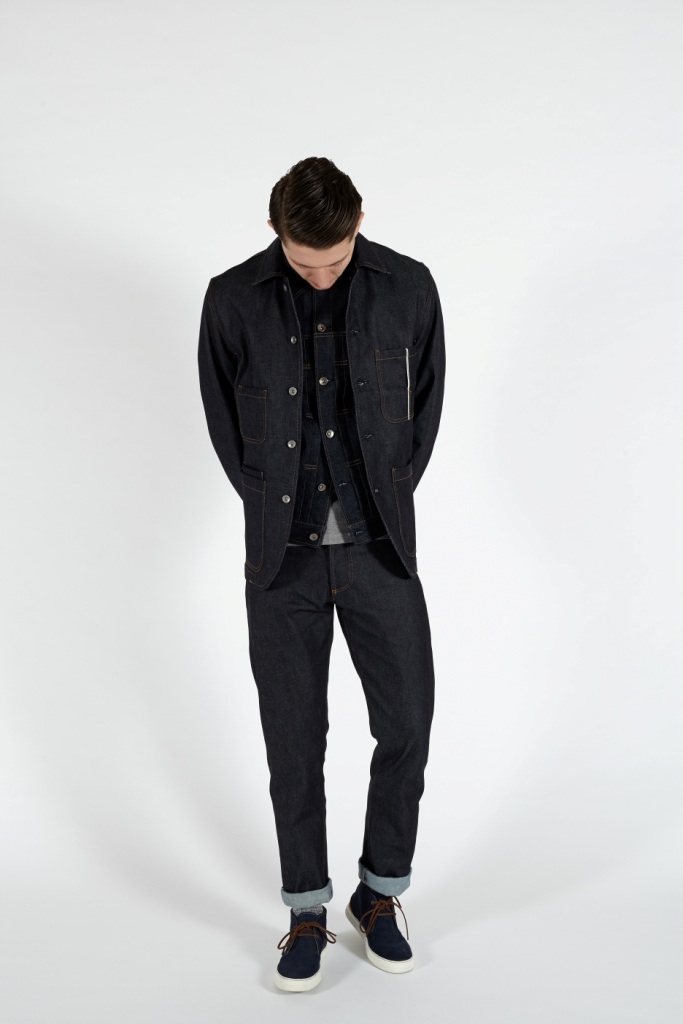 In the denim world, it is normally either about American or Japanese, and about trying to recreate a vintage look or capture an authentic feel. Universal Works however have approached things a little differently, sourcing vintage loom made 13oz denim from Portugal and making the jeans in the centre of England.
Universal Works, whose primary principle is to produce a well made, easy to wear and affordable collection for men who want contemporary clothes, but understand tradition and looking good without trying too hard.
Based around and understanding of classic working clothes, of the workshop and the office, but with a modern slant on fit and shape. The entire brand has the signature of the founder, David Keyte, throughout and shows his love of craft and a feeling that someone cared about making this piece of clothing.
Keyte's says of his new denim dream, "We have decided to keep things simple; making a European Jean, from vintage narrow loomed denim, in two great fits that still take into account the needs of contemporary man, keeping them unwashed so you can make them your own, and selling them at the best possible price."
Deliberately not branded on the outside, featuring unbranded rivets, a unique yet unassuming pocket shape and all finished with a ghost patch; Universal Works has created a range of good fitting, simple and honest garments, all made in England.

Are Your Jeans Handmade? from Universal Works on Vimeo.